The SISAMB system is an electronic data management system designed specifically for corporate environmental management. It was developed from the experience of biologists specialized in environmental management and technology professionals with the purpose of making environmental management in transparent and agile.
The main objectives of SISAMB are:
Achieve operational improvements in the environmental management of the company;
Meet the environmental policies of federal, state and local levels.
Focus all data and information produced by the company related to environmental management;
Assist in meeting the environmental policy of the company.
Features and benefits of SISAMB
Concentration of all information related to environmental management in a single system.
Easy access and manipulation by web browser from any computer or tablet.

Friendly interface, easy to use.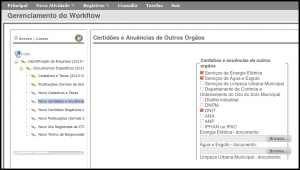 Food and storage of all scanned documents via upload.
Easy retrieval of documents and view them through downloads.
Lifting any information relating to environmental management of the company with agility: direct consultation on the screen.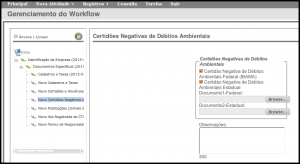 Alerts for greetings or specific tasks deadlines.
Minimizing the time required for the formation of environmental licenses and authorization procedures.
Optimization of time spent on activities related to environmental management.
Ample memory base containing all operations performed on the system.
Ongoing maintenance of regular environmental situation of the company with regard to licenses and authorization acts.